Over the years I have had the pleasure to attend quite a few Handfasting ceremonies indoor and outdoor.  They are always very visual and vibrant events and Ricky and Scarlett's didn't disappoint.
Some of you might be asking "What is a handfasting?"  The word is really old, in fact from around the 5th Century and means a "betrothal" or "wedding".  The word is used now to describe an alternative ceremony where the wedding couple after publicly affirming their love for each other, hold each others hand and have it wrapped in ribbon as they "tie the knot".
On this occasion Ricky and Scarlett then went on to jump over the broomstick.  This is often seen as symbolising the sweeping away of their former lives, problems and concerns as single people and entering in to a new adventure as husband and wife.  It is also said that whoever jumps the highest wears the trousers in the relationship.  Even with the photographic evidence Ricky and Scarlett debate who jumped the highest.
Ricky and Scarlett have known each other for a number of years and from their first meeting have always had a great laugh together.  They chose Cumwhinton Village Hall (St John's Hall) as they found it small and homely and really suited their needs.  The wedding breakfast, an afternoon tea at the Auctioneer in Carlisle followed by what one of Ricky's friends described as a "fantastically mad evening" made for a great day.
If you are looking for a photographer for a wedding with a difference in the Carlisle area, or any other area in the united kingdom then do get in touch http://www.kelticrose.co.uk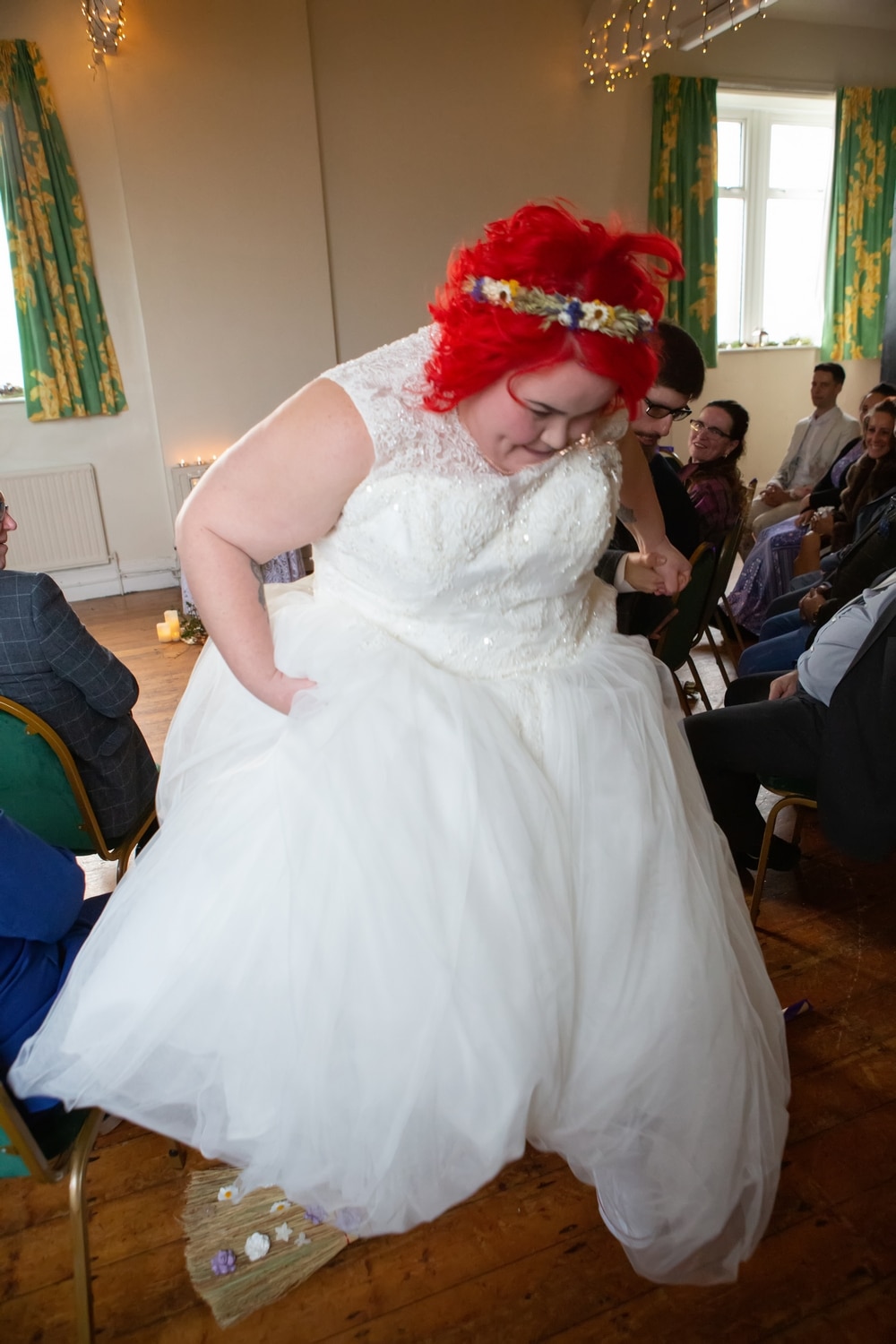 Venue: St John's Hall
Florist: Essentially Hops
Hair and Makeup: Scarlett's friend Rachel
Cake: Cutiepie Cupcakes
DJ: Martin
Catering: Auctioneer, Carlisle
Celebrant: Helen Parsons